Class Schedule

Classes are offered as a group series, usually either 4 or 6 weeks, unless otherwise indicated.
To register for a class, click on the link below the description for the dates you prefer. This will take you to the payment link. If you prefer to pay in person or by cash, please contact me directly to register.
If a class is full, you can email me to be added to a waiting list. Just be sure to tell me which class you are interested in.
Feel free to reach out if you have any questions.
I look forward to working with you!
Slow & Steady Yoga
Slow and Steady is the classic "amy style" class that many of you know and love. In most classes, we work with strength, balance, flexibility, breath and mindfulness. Each class is customized based on the group energy and focus. Occasionally there will be a class that focuses on stretch more than strength, or vice versa, or will shift focus altogether. Please see the descriptions below, and the associated registration links.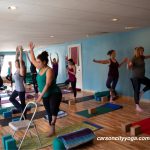 Mindful Monday Mornings
Mondays, 9-10:30am. The Monday class is the classic slow and steady with added strength work, and is best for people with some experience and/or who are stronger in their bodies. The Monday morning class brings in additional meditative and contemplative aspects of yoga.
Nov 11 – Dec 18 (no class 11/27)
6 weeks $95  Register Here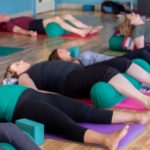 Gentle Move & Stretch -Tuesday Afternoons
Tuesdays 3:30-5pm. A gentle class with slow movement, stretching, and gentle ways to relieve tension in body and mind.  This class encourages turning inward to listen to the messages your body gives you. Stretch, release, move gently, feel great!
Offered 3:30 to 5pm on 6 Tuesdays:
Oct 10,17,31 and Nov 7, 21, 28.
All 6 classes $95 – Register Here
OR
if you are interested in purchasing  individual classes, contact me directly. Single classes are $18.
Thursday Mornings Gentle
Thursdays, 10-11:30am. This mid-morning class is the gentler version of the slow and steady class on Monday mornings, and is great for beginners, or anyone who wants a gentler class. Offered as a 4 week series.
October 19-Nov 9, 4 weeks $65
Register Here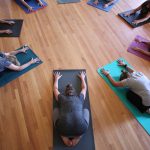 Saturday Mornings
Saturdays, 8-9:30am. This sweet and mindful version of the slow and steady class meets early on Saturdays, and usually is offered each month. This class is currently on hiatus – if you are interested in a Saturday morning class, please contact me and let me know.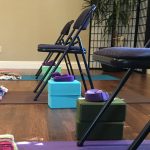 Gentle/Beginner Yoga
This is a slow, gentle class that works well for beginners, or anyone who wants to slow it down and review some basics. Opportunity for questions and individualized exploration of yoga shapes and movements.
(evening classes are on hiatus through the end of the year. If you are interested in beginning classes, you can contact me for options.)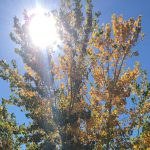 Autumn Equinox Class
AUTUMN EQUINOX CLASS CANCELED